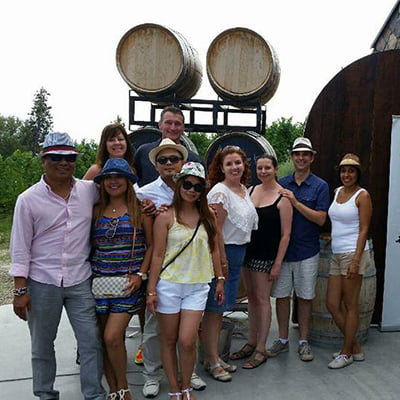 Top Cat Wine Tours - Offers Lunch Stop or Cost of Entree on the Premuim (All-Inclusive Package)
Spend the day touring Wine Country with Top Cat Tours and watch your day-to-day worries fade in the rearview mirror. As your guide transports you from winery to winery, sit back and enjoy the company of good friends and the taste of delicious Okanagan wines.
Top Cat Tours specializes in providing guests with all-inclusive wine tours, which include door-to-door pickup and drop-off, all wine tasting fees. Our 6hr premium tours even include the cost of the entrée of your choice at lunch.
Our 6hr tours begin between 10am and 11am and run until approximately 4pm daily, and include five winery visits. 3 and 4 hour packages, which include 3–4 winery visits, are also available and 10am, 1pm and 2pm.
*lunch stop is not included in the 3 and 4 hour packages due to limited time.
Why Book Top Cat Tours for Your Wine Tours?
Free door-to-door service (anywhere in Naramata, Summerland, and Penticton; hotel pickup, vacation home, wherever your accommodation is).
You can select your wineries or we can make the decision based on your specific wine taste and the experience you are looking for.
Our guided tours are fun, memorable experiences that will leave you well-informed.
Tasting fees are included, so you don't have to pay extra.
Comfortable, friendly, air-conditioned vehicles.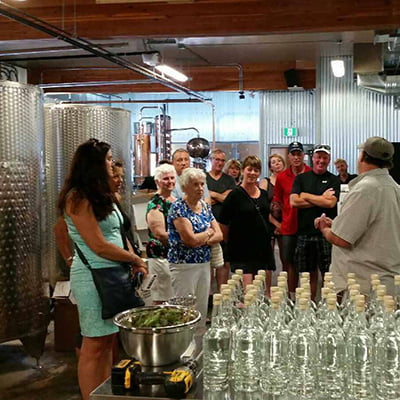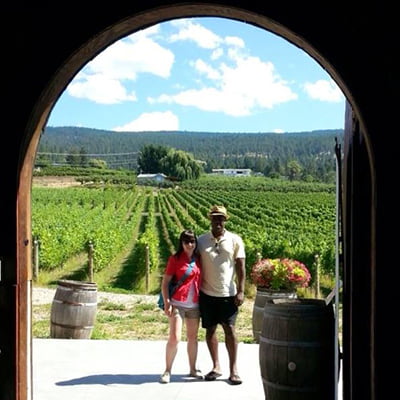 STEP 1: Select a pickup location from our list below to see which tours are available for you.
STEP 2: Decide on 3, 4 or 6 hour wine tours. 6 hour includes a lunch stop or entree with 5 wineries. 3 hour includes 3 wineries, and 4 hour include 4 wineries and no lunch included.
STEP 3: Book your wine tour and reserve your spot by completing the checkout process by clicking the "BOOK NOW" button within the tour description.